SUBCONTRACTING SERVICES
FOR THE METAL INDUSTRY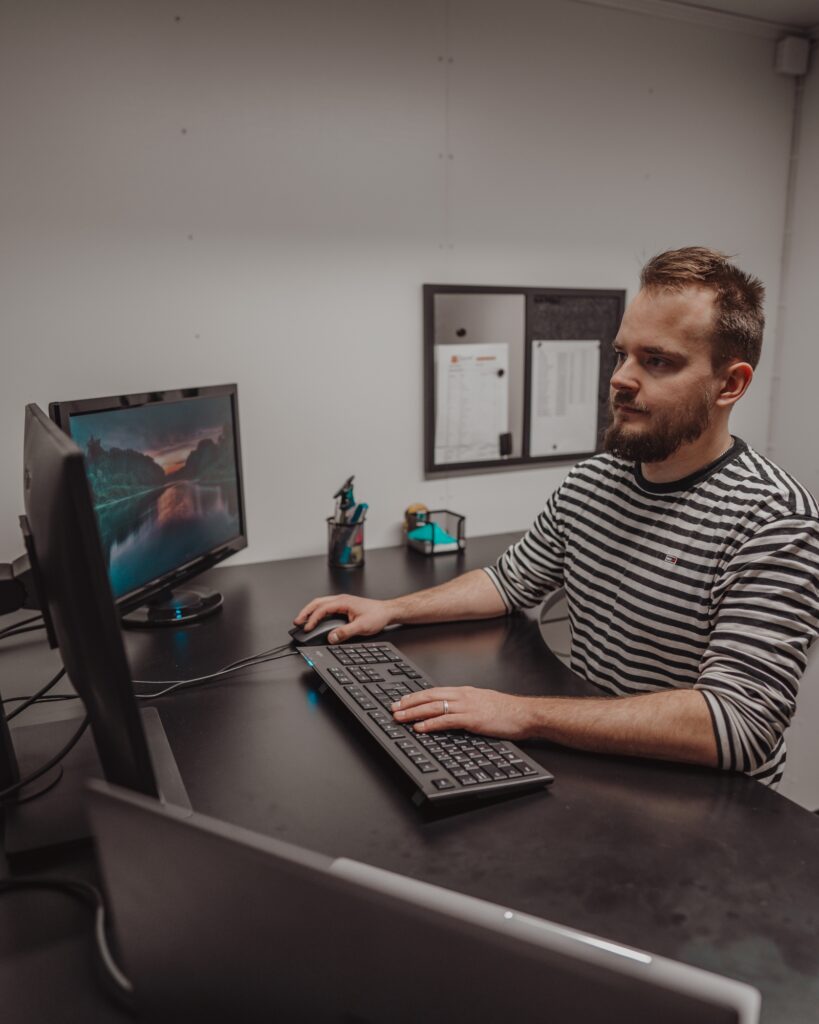 METALWORK AS CONTRACT MANUFACTURING
Varax Solutions offers metalwork as contract manufacturing. You might ask us to supply your metalwork either as a completed assembly or as parts. Our comprehensive solutions cover everything from the design of metal components to the finished product, and from small parts to complete surface-treated, installed and packaged product assemblies. We have four decades of experience in engineering and sheet metalworking, so feel free to contact us and we'll be delighted to tell you more.
FROM DESIGN TO COMPREHENSIVE SOLUTIONS
Varax metalworking services always begins with design work using SolidWorks 3D CAD software. There is no necessity for the customer to provide drawings for our production, we can get started with a prototype by using a state-of-the-art 3D measuring arm to support design and manufacturing.
We help the customer select the right materials and construction to ensure a high standard of product manufacturing that is efficient and affordable. The same equipment is used for making the prototype and test series and the final manufacturing production series, thereby ensuring successful manufacturing from the outset. Our comprehensive solution covers everything from metal component design to the finished product.

interested?
We are happy to help